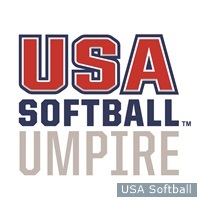 All the current news and information for umpires can be found here.
The last umpire assignments can be found Here
2017-10-11 03:55:38
Congratulations to Kim Johnson – one of USA Softball's six newly certified umpires for international competitions by the World Baseball Softball Confederation – Softball Division! Kim completed testing at a WBSC Umpire Seminar in early June. The testing includes written examinations, on field evaluation, leadership testing, and physical skills tests. Kim, who is a Deputy Umpire In Chief for USA Softball of Cincinnati, is one of four Cincinnati umpires with USA Softball Elite status. This status is a pre-requisite for applying for WBSC Certification. Be sure and congratulate Kim next time you see him on the field!
Jerry Fick USA Softball of Cincinnati Umpire In Chief  asauic@fuse.net
Posted in:
Main
Umpire
Read more...
0 comments
---